Vino Rosato Frizzante
RIOBÒ è il vino di Vite Sparse in collaborazione con Gianluca Bergianti di Terrevive. Sorbar* e uva oliv* rifermentati in bottiglia con mosto congelato per una bollicina in veste rosa fluo tutta lama, beva e fragolina di bosco.
Perché Riobò
"Tre casettine dai tetti aguzzi, un verde praticello, un esiguo ruscello: Rio Bo." Metteteci anche un semibelussi con vigne di settant'anni e la poesia di Aldo Palazzeschi non potrebbe che parlare di Casalpriore, la tenuta di Gabriele Ronzoni a San Martino in Rio(bò)!
La collaborazione – Az. Agr. Terrevive
Azienda agricola biodinamica, fattoria sociale, cantina portavoce di quell'Emilia Sur Lì(e) che ci piace tanto. Quando Gianluca Bergianti ci ha chiamati eravamo entusiasti, quando ci ha portato a vedere le vigne vecchie di Casalpriore siamo rimasti senza parole, quando Terrevive e Vite Sparse si sono incontrate doveva nascere una semplice collaborazione e invece è nata una nuova amicizia.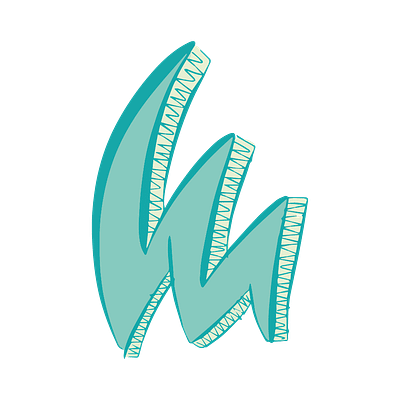 SOLD OUT!
White wine
RAPIDE è il vino di Vite Sparse in collaborazione con Francesco Marcesini di La Felce. Un assemblaggio di trebbian* e alban* solo acciaio, tre giorni sulle bucce e nove mesi sulle fecce fini. Polpa, agilità, grip e vena ossidativa.
Why Rapide
The acidity of the trebbiano, the skin and the pulp of the albana have given us back a sincere wine with low alcohol content and high drinking potential. A sip that is an overwhelming wave, to drink in cascades, in free fall, like Rapide.
The collaboration - Francesco Marcesini
When we asked Andrea Marcesini of La Felce to help us finding the grapes for our project, he made us a counter-proposal "My son will have his first year of experience in the cellar this year. One day La Felce will belong to him, but I'm afraid of influencing him too much. Francesco must find his way and his own style. I give you the grapes and you make the wine with him". The collaboration between Francesco and Vite Sparse is a bet on the future.
White wine
SHERPA is the wine of Vite Sparse realized in collaboration with the Valdibella Cooperative. A pure catarratto, five days of maceration on the skins and eight months on the fine lees in a steel tank. Mediterranean and sunny, structure and matter, pulp and aromatic vein.
Why Sherpa
Sherpas are high altitude guides and porters who support strangers on Himalayan expeditions. Likewise, Massimiliano, Nino, Salvatore and all the people of Valdibella accompanied us to discover the territory of Camporeale. Sherpa is the incarnation of our collaboration, a wine to be pursued, sip after sip, in its climb towards an increasingly intriguing drinking.
The collaboration - Cooperativa Valdibella
The Valdibella Cooperative has been trying for many years to unhinge the social stratifications that dominate the territory by restoring dignity to farmers, fighting exploitation and promoting the reintegration of disadvantaged people into the workplace. This is why we have chosen to make in their cellars with Salvatore Zappardo's grapes.
Red wine
OPPOSTO is the wine of Vite Sparse realized in collaboration with Barbara Avellino. A barbera from Oltrepò Pavese, eighteen days on the skins and nine months on the lees in steel tank. Fruit and pulp, warmth and body, nerve and tension.
Perché Opposto
When Vite Sparse was still just a dream, our goal was a wine with low alcohol content and ready to drink. However, having to interpret the territory, variety and vintage immediately made us change our mind, ending up making a wine that was the opposite of what we had thought.
The collaboration - Barbara Avellino
Barbara is a courageous winemaker who has bet on an idea of alternative and counter-current agriculture. The passion that distinguishes her in the intimate relationship with her vineyards made us fall in love with her. A collaboration born under the banner of friendship and the sharing of the same ideal.
Red wine - single cask
ALOE is an assembly of barbera and moretto, 2009. Twenty days of maceration and nine years of large wood. The first vinification of Alessandro Poretti, Alo for friends, the current cellarman of Valli Unite. The elegance and seductiveness of the experience, the spontaneity and liveliness of youth.
Why Aloe
They say the Aloe plants at the tenth year of age reach the maximum therapeutic efficacy. We do not know if this is true, but this wine has undoubtedly achieved the apex of its expression of joy and taste in ten years.
The collaboration - Coop. United Valleys
The Valli Unite Cooperative has been struggling for years on recovering the territory and people, rebuilding a sincere and synergistic relationship between man and nature. An exciting story that led us to discover a hidden treasure in a barrel.
SOLD OUT!
White wine - single cask
MABÉ is a cortese from 2018. Five days of maceration on the skins in a steel tank and aged in barrels. It's the experimentation of the young Berri, the assistant cellarman of Valli Unite. Juice, agility and freshness, a subtle and airy wine, to be pursued in its clandestine drinking.
Why Mabé
Mabè is the crasis of the surnames of Andrea Berutti and Sara Maiorca, future winemakers. This is how they wanted to call their first wine. We certainly could not have chosen any other name.
The collaboration - Andrea Berutti
When Berri brought us a bottle of his wine, we were blown away. The potential behind that juice could not remain unexpressed. A collaboration in the making, an investment in the future.